About WID Liberty Chapter.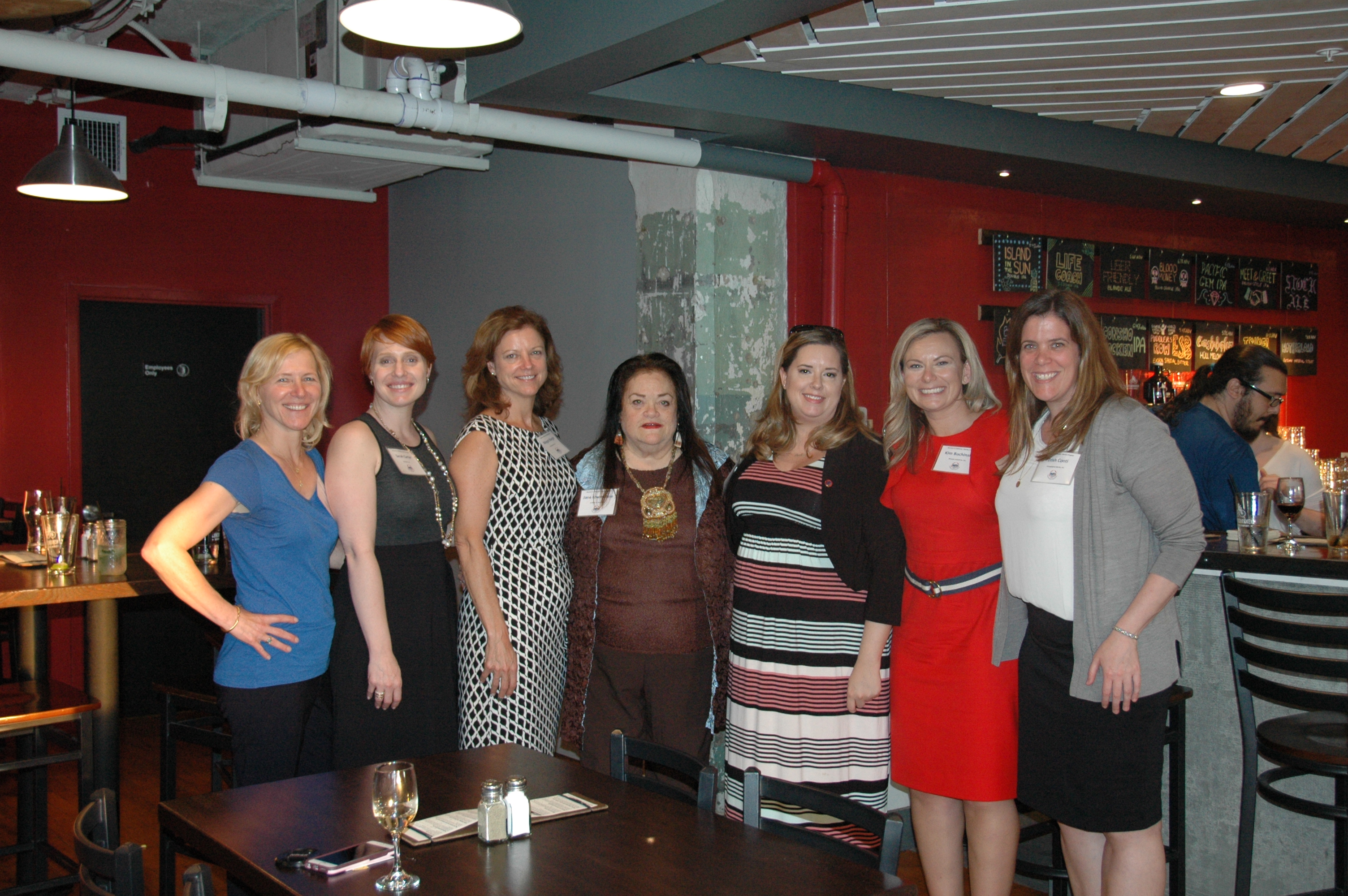 Mission
The mission of WID Liberty Chapter is to empower and advance women in all areas of the defense industry, academia, government, and the US Armed Forces. Women in Defense provides a dynamic environment for personal and professional growth through networking, mentoring, career development and educational programs.
Vision
The vision of WID Liberty Chapter is to be the leading organization that connects, develops, and inspires professionals in all areas of national defense.
Our Story
Women in Defense (WID), a National Security Organization, is an affiliate of the National Defense Industrial Association (NDIA), which was established as a non-profit organization in 1985.  Through the efforts of several women leaders, the Liberty Chapter was established in 2017 to enable members of the greater Philadelphia defense community to participate locally in this unique organization. WID Liberty Chapter is comprised of defense professionals in all stages of their careers, from senior to entry level, members of the military, Department of Defense contractors and government employees.
Click on the links below to find out more about WID National and NDIA: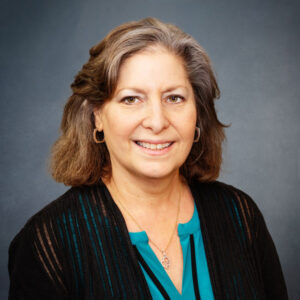 Arlene M. Korn has over 35 years' experience working in the Defense Industry.  Ms. Korn's career began with 16 years' government service at the Naval Aviation Supply Office in Philadelphia (Now NAVSUP-WSS) as an Inventory Manager.
She left government service to pursue work in the field of Nursing, as she is a licensed Registered Nurse (RN) in Pennsylvania, returning to the DOD as a member of industry where she has spent 20+ years in a variety of Logistics/ Engineering, Program Management leadership roles in the defense industry.  Ms. Korn is well known for her experience and contributions to Logistics, ship acquisition and new construction programs in the Philadelphia area.
She is an active board member of American Society of Naval Engineers - Delaware Valley (ASNE-DV) Chapter where she has served as treasurer since 2017, NDIA-Women in Defense Liberty Chapter (WID-LIB) and WID National Council, as well as a supporting member of the Navy League, and the National Defense Industrial Association (NDIA).
Ms. Korn is a natural leader and advocate for people in the defense industry, and for women in particular.  She truly enjoys mentoring and guiding others, and actively participates in the Talent Acquisition Pipeline Program, drawing young Americans into the Defense Industrial Base (DIB), where they can enjoy meaningful careers while supporting the mission of our Nation's defense.
She holds a Bachelor of Science degree from Holy Family University, and is currently employed by NDI Engineering Company as Vice President for Business Development.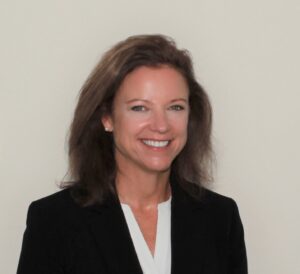 Vice President
Margaret "Margot" Margle
Margaret "Margot" Margle is a senior executive with 25+ years of experience working in the defense industry specifically in cyber, enterprise information technology and engineering services.  Currently she is Principal Account Manager at Mayvin responsible for capture and business development activities within the Department of Defense and Federal Civilian agencies. Previously, she was Sr. Executive Director, Business Development for Sabre Systems, Inc., a mid-sized software and systems engineering company that specializes in providing mission critical solutions for defense, civilian and commercial customers in the areas of in the areas of Full Spectrum Cyber, Systems/Software Engineering, Digital Transformation, Advanced Communication Technologies, and Enterprise Data Management.
Margaret is responsible for creating new business opportunities through strong customer relationships, while also providing value to executive decision makers and influencers. Margaret is responsible for defining business strategies; identifying strategic pursuit opportunities; and developing and managing client accounts to maintain and build favorable relationships to meet the operational needs of the organization.  She is also the IDIQ Program Management Officer overseeing the company's GWAC and IDIQ capture and management activities.  Previously, Margaret was the company's Marketing Communications Director responsible for developing and managing the company's marketing communications policies, strategies, and execution, both internally and externally. She was responsible for spearheading multiple employee engagement activities as well corporate giving campaigns focused on supporting U.S. military, veterans and their families. She is a founding member and currently serves as the Vice President of Women in Defense Liberty Chapter, is a member of the National Defense Industrial Association (NDIA) Delaware Valley Chapter, and Co-Chair of the of the Lakehurst Small Business Roundtable. Margaret is a graduate of Mt. St. Mary's University with a bachelor of science degree in Business and Finance.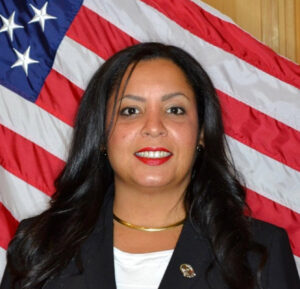 Secretary
Grisel Velazquez
Grisel Velazquez is currently serving as a Contract Specialist at Naval Surface Warfare Center Philadelphia Division since February 2018. In the Contract Department, she is responsible for providing the highest quality acquisition products and services on a timely basis while simultaneously satisfying public policy objectives.  Grisel also served in Contracting positions at Defense Logistics Agency (DLA) Troop Support from February 2011 to February 2018.  In her position at the Subsistence Directorate, she was responsible for procurement and customer support activities within the United States (CONUS) including, but not limited to, Virginia, Washington DC, Maryland, and exported product to Honduras and Cuba. Prior to joining the Federal Government, she worked as an Industrial Engineer in the pharmaceutical industry at Johnson & Johnson in Mayaguez, Puerto Rico.  She is currently the Vice President of Education of the Toastmasters Sub and Surface Club where she develops her communication and leadership skills. Grisel is also a member of the Women in Defense Chapter Division Board.
Candice Fawley is a Program Manager at NDI Engineering, working out of the Navy Yard Office located in South Philadelphia, PA.  Ms. Fawley is responsible for overseeing various contracts that NDI provides, primarily in support of NSWPCD.  As a professional in the industry for over 15 years, she is a demonstrated leader with extensive experience in contractual, financial, and program management requirements for the US Navy.
Ms. Fawley brings an entrepreneurial spirit and is focused on business growth, professional development, and has a passion for mentorship, particularly specific to Women in the Defense Industry.  She is a founding member of the National Defense Industrial Association: Women in Defense Liberty Chapter, locally and currently resides on the Executive Board as the Treasurer.  She also serves on the Executive Board for the Lakehurst Small Business Roundtable, which focuses efforts on NAVAIR Commands primarily.
Ms. Fawley currently holds a bachelor's degree in Finance from Rowan University as well as other industry relevant certifications such as CFCM and CDFM.